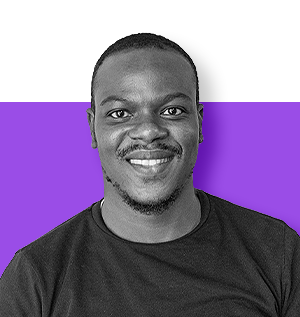 Babajide Duroshola
M-KOPA Nigeria
Babajide Duroshola is the General Manager at M-KOPA Nigeria. Prior to M-KOPA, he was the Country Director at SafeBoda Nigeria where he was responsible for the overall growth of the business. He is a Business Management Executive with extensive expertise in startups, technology, banking and consulting. With over 10 years of extensive transnational experience across roles, he has developed comprehensive competence in business operations and management, strategy, marketing, community and ecosystem management and engagement.
Prior to SafeBoda, he was the Community Manager, Technical Talent at Andela where he was responsible for leading the community and owning the brand of Andela, to attract new community members and fellows to the organization. He has also served as a Team Member of Human Resources at Access Bank and a Human Capital Consultant at a leading local consulting firm.
He holds a Bachelor's degree in Computer Science and Technology from the Bells University of Technology, Otta and is a PDA Personality Development Analyst (PDA). In addition to his professional work schedule, Babajide participates in community building and social intervention through volunteering. He is a program assistant with the Young Professionals Program (YPP) which is part of the community improvement work at Covenant Nation, the faith-based group to which he belongs. 
Day 2
Fireside Chat: Unlocking possibilities with asset financing
FOC/FI | Main Stage
Perspectives on the potentials of asset financing and how to fully maximize it.