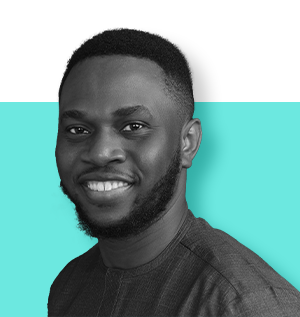 David I. Adeleke
Africa Editor, Rest of World and Publisher, Communiqué
David I. Adeleke is a journalist and media executive. He is currently the Africa Editor at Rest of World, a publication exploring the impact of technology outside the Western bubble. He also publishes Communiqué, a media and tech analysis newsletter with over 40,000 subscribers.
His work has appeared in publications such as The Continent, Al Jazeera, and Guardian Life. Previously, he headed Business Insider Africa and worked as an editor at Ventures Africa and TechCabal.
David is a Media and Journalism Fellow with the Charles Koch Institute. He holds a degree in Mass Communication from Covenant University and a certificate in Storytelling for Modern Media from Yale University.
Day 1
Panel: Scaling AI's impact
Growing the impact of AI in different sectors of the economy.
Emerging Tech/AI | Startup Stage
Day 2
Masterclass: How to think about media in Africa
Workshop Stage
A conversation about the future of media in Africa.