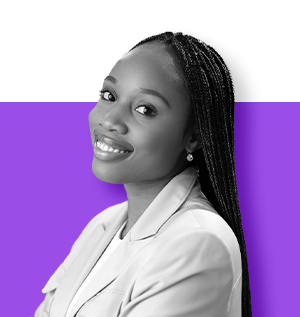 Fatima Tambajang
Head of Developer Relations, Startups & VC for Africa at Nvidia
Fatima Tambajang is the Head of Developer Relations, Startups & VC for Africa at Nvidia. She is driving momentum with external African developer communities and equipping them with the tools and knowledge needed to create innovative AI solutions. 
NVIDIA, a global technology leader headquartered in San Francisco and ranked among the top 10 biggest companies in the world, is leading the AI revolution with its groundbreaking work in AI and GPU technology that powers everything from Chat GPT to African innovations.
Before joining Nvidia, Fatima managed a global accelerator program where she worked closely with dozens of high-growth startups, helping them scale their operations through partnerships across key African markets such as Egypt, Ghana, Kenya, Nigeria, Senegal, and South Africa. Her experience and expertise have led her to speak on several platforms, including the BBC Africa Debate, Forbes, and Copenhagen Fintech Week, where she shares her insights on startups, venture capital, and developer relations.
Day 1
Panel: Scaling AI's impact
Growing the impact of AI in different sectors of the economy.
Emerging Tech/AI | Startup Stage