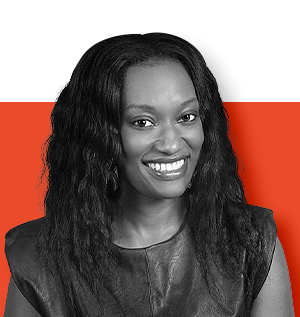 Hannah Subayi Kamuanga
Country Officer & Equity Expert at PROPARCO
Hannah is an experienced impact and early-stage investor in Africa, currently acting as a Venture Partner at Launch Africa Ventures (the first pan-African early-stage investment fund) – focusing on deal sourcing and selection - also advising on the Francophone African strategy.
Hannah is also acting as the Country Officer for the Republic Democratic of Congo (DRC) within Proparco - one of the largest DFIs in the world. She is passionate about early-stage investment and has been recently re-appointed as a non-executive director of ABAN, the African Business Angel Network (ABAN) a Pan-African non-profit association. 
Before joining Launch Africa Ventures and Proparco, Hannah was a portfolio manager in a 1bn$ African fund and an investment banker in London. She graduated from HEC Paris Business School and from Paris I - La Sorbonne Law School
Day 1
Panel: Beyond Fintech: Finding & funding Moonshot startups
Startup + VC Festival |Main Stage
Exploring diverse opportunities and markets beyond fintech in Africa, emphasizing strategic approaches for investors.