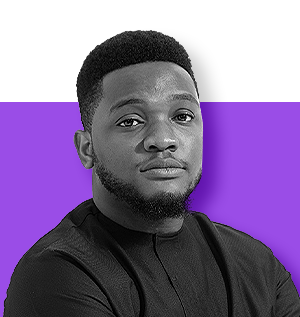 Josh Chibueze
Co-founder/Chief marketing officer, PiggyVest
Joshua is the Co-founder/Chief marketing officer for PiggyVest - the largest digital savings and micro-investment platform in Nigeria with over 4M registered users nationwide and has existed for almost 7 years, and has helped users save and invest over $1.5billion to date. 
Joshua, a graduate of Covenant University was listed as one of the beneficiaries of the Forbes 30under30 2019. 
Joshua is a product specialist, brand marketing expert, and a customer success enthusiast with over 11 years of industry experience working for multinationals, SMEs, and several startups
Day 2
Keynote
How fintech is changing the habits and behaviours of a new generation of consumers
Day 2
Workshop: A guide to building wealth for GenZs and Millennials
FOC/FI | Workshop Stage
Learn financial tips and resources for young people to build wealth [and become incredibly liquid.]
Day 2
Fireside Chat: Building financial services solutions for the next generation
FOC/FI | Main Stage
The Piggyvest team will share lessons and tools from their playbook on building financial solutions for the next generation.