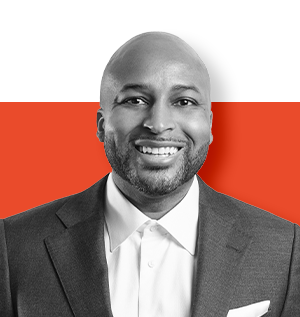 Marlon Nichols
Founding Managing Partner at MaC Venture Capital
Marlon Nichols is the co-founder and managing general partner at MaC Venture Capital, a seed-stage venture capital firm that invests in visionary founders building the future that the world wants to see.
He has an extensive background in technology, private equity, media and entertainment. His unique eye for global and cultural trends, along with shifts in consumer behavior, has helped him uplift and accelerate entrepreneurs and companies that are on the verge of their breakthrough moments. Some of his current and previous portfolio companies include Blavity, Faze Clan, Gimlet Media, LIT Videobooks, Mansa, MongoDB, Pipe, PureStream, Ryff, Solo Funds, Thrive Market, Wonderschool and others. Thanks to his background as a professional athlete, Marlon utilizes sports leadership philosophy when working closely with CEOs to build the ventures of tomorrow. His diverse network of media and entertainment industry leaders, tech entrepreneurs, Fortune 500 executives and sports professionals helps him develop strategic partnerships and promote brand expansions for his portfolio companies.
Marlon serves on the board of directors for the Kauffman Fellows program, where he has been instrumental in growing the representation of underrepresented minorities by 175% over the past four years. He also serves on the advisory boards for Goldman Sachs' Launch with GS program and Los Angeles Mayor's office's PledgeLA.
Marlon has been honored as a member of the 2022 and 2023 class of the LA500 list and ranked among the top early-stage investors on Insider's 2022 and 2023 Seed 100 list. Additionally, he is the recipient of MVMT50's SXSW 2018 Innovator of the Year award, Digital Diversity's Innovation & Inclusion Change Agent award and was a TechWeek 100 winner. He was named Pitchbook's 25 Black Founders and VCs to Watch for the last five years and one of Silicon Republic's 26 VC professionals spearheading change. Marlon has been featured on TechCrunch, Fortune, Cheddar, MSNBC, Bloomberg and NBC.
Day 1
Fireside Chat: In Conversation with MaC Venture Capital
Startup + VC Festival | Main Stage