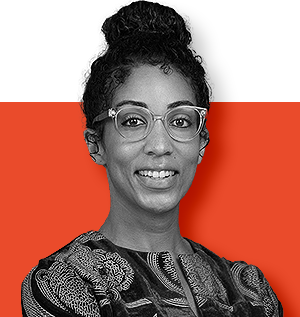 Maya Horgan Famodu
Founder & MD at Ingressive Capital
Maya Horgan Famodu is Founder & MD at Ingressive Capital, a $10 Million VC Fund I and $50 Million Fund II targeting early stage African tech. Ingressive Capital seeded some of Africa's fastest-growing businesses, including Paystack (sold for $200M+ to Stripe); 54gene (Series A led by Adjuvant, an IFC fund); Tizeti (Series A led by 4DX). 33% of portfolio is female founded and 31% are Y Combinator alumni.
Maya and her team are building a pipeline from the time a student thinks "I want to be in tech" all the way to the time they IPO. As such, she co-founded Ingressive for Good, a nonprofit focused on cultivating technical talent and resources for the African startup ecosystems; and founded Ingressive Advisory, a market entry / market operations that served 50+ international companies to enter and operate across Africa, and they've done a collective 50+ deals. She is a 2x Forbes 30under30 and UN MIPAD.
Day 1
Panel: Thinking about risk and reward in Africa
What mental framework should investors, including LPs, should use with regard to getting returns in Africa?
Startup + VC Festival | Main Stage