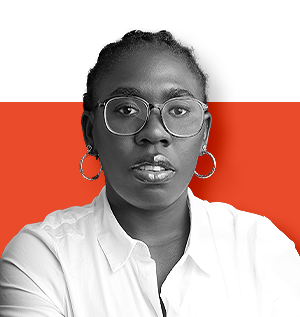 Odun Eweniyi
CoFounder/COO Piggytech
Odunayo Eweniyi is the co-founder & Chief Operations Officer of PiggyVest, Nigeria's largest digital savings and micro-investment platform.  
In January 2021, Odunayo cofounded First Check Africa, a preseed/seed fund that invests in high-growth tech startups with at least one female co-founder. 
She is a board member at Village Capital, the most active supporter of impact-driven, seed-stage entrepreneurs in the world. She was featured on Bloomberg Business Weekly's 2020  Bloomberg50 list, an annual list of innovators, entrepreneurs, and leaders who have changed the global business landscape over the past year. 
In 2022, she was selected as a Bloomberg New Economy Catalyst; and won the Forbes Africa  Technology and Innovation Award. She is also a 2021 TIME100 Next honoree. She was named one of Forbes Africa's 30 under 30 Technology in 2019 and one of 30 Quartz Africa  Innovators in 2019.  
In 2020, She cofounded The Feminist Coalition, a group of young Nigerian feminists who work to promote equality for women in Nigerian society, with a core focus on education,  financial freedom and representation in public office. 
She was named one of the 2021 Class of Social Shapers by the Malala Fund. In 2019, she was named SME Entrepreneur of the Year West Africa by The Asian Banker's Wealth and  Society. She is the youngest Nigerian on Forbes Africa's list of 20 New Wealth Creators in  Africa 2019. She was also a featured speaker at the World Bank-IMF Annual Meeting in  2019. 
She is one of Business Day's Spark 2019 Women to Watch and made the World Women in  Fintech Power List for 2017; the YNaija Most Influential People in Technology 2017, 2018,  2019 and 2020; she is a 2018 Westerwelle Young Entrepreneurs fellow; and she is a recipient of The Future Africa Awards Prize in Technology 2018. 
In honor of her work, she was named one of the 100 most inspiring women in Nigeria in  2019 by Leading Ladies Africa and one of the 50 most visible women in Tech by Tech Cabal in  2019. She is also included on the #YTech100 2019 list of the brightest Nigerian technocrats. She is the Her Network Technology Woman of The Year 2019. She was also voted The Most  Influential Young Nigerian in Science and Technology 2019. In 2020, she was one of the Lord's  Achievers Awards Honorees, 2020 100 Most Influential Young Africans, one of OkayAfrica's  100 Women 2020, and the ELOY Award for Technology 2020. 
Several publications have listed her as one of the most influential young Nigerians and  Africans. She's also been featured in several international publications, including Vogue, New  York Times, and Elle. She also co-founded the women's community, Wine and Whine Nigeria.