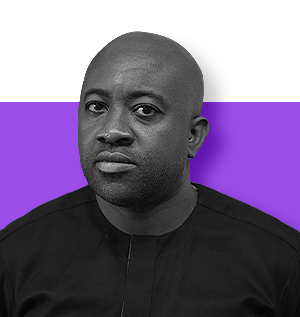 Oswald Osaretin Guobadia
Managing Partner, DigitA
Oswald Osaretin Guobadia is co-founder of DBH Africa, a building infrastructure and top-tier technology solutions provider in West Africa. He is a business strategy and technology consultant with over 25 years' experience in technology and business strategy. 
His interests also span venture capitalism and entrepreneurship, with significant interests in mentorship and funding startups. He is actively engaged on several boards, providing guidance and oversight for their business operations, and contributes to an African economic renaissance by advising organizations on IT strategy, infrastructure and operations optimization, startup consulting, people development and leadership, process improvement, and business continuity. 
His goal is to help build sustainable businesses that contribute to economic development and job creation.
He is committed to supporting social welfare programs that improve lives and communities. He created the Resolve Foundation, which offers credible and visible opportunities for private individuals and enterprises to execute their philanthropy, corporate social responsibility and sustainability initiatives. 
He is also a founding director of the Edo Global Foundation, an initiative focused on the development and support of the next generation Edo creatives; and the founder of Edo Development Organization, a non-partisan political and social group whose members collaborate on opportunities to support their respective communities. He is also involved in several other charitable initiatives through the Lagos Nigeria chapter of Kappa Alpha Psi fraternity, where he is a founding member.
Day 1
Panel: Building the rails for the growth of the digital economy in the next decade.
Addressing Challenges and Proposing Solutions for Critical Issues on the Continent.
Startup + VC Festival | Main Stage