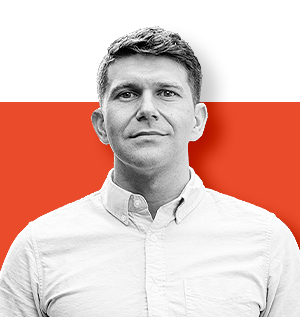 Sam Sturm
Co-founder and Chief Portfolio Officer, Founders Factory Africa
Sam is the Co-founder and Chief Portfolio Officer at Founders Factory Africa, the continent's most hands-on investor and one of its most active early-stage VCs. In addition to ensuring that FFA's portfolio and operations are optimized for commercial success, Sam leads a team that focuses on turning promising ideas into breakthrough innovations, managing Founders Factory Africa's Venture Studio to develop new businesses from the ground up and helping great founders go from venture to vision.
Sam takes a design-led approach to problem-solving, creating products, services, and business models that are equal parts scalable and sustainable. As a Strategy Lead at the San Francisco-based design firm fuseproject, he worked with a broad range of clients — from large multinational corporates to Silicon Valley startups — and led the design and delivery of the SPRING Accelerator, working with more than 75 businesses across East Africa and South Asia to drive growth at scale. With nearly a decade of experience investing in and supporting early-stage founders in emerging markets, Sam is a big believer in the power of incredible entrepreneurs to change the world for the better.
He has an MBA from the Yale School of Management and a BA from Amherst College. Sam brings both a commercial and creative perspective to the venture creation process, leading to businesses that are increasingly inclusive, imaginative, and impactful.
Day 1
Panel: Securing Africa's Energy Future
The current demand for energy is at an all-time high, necessitating an interesting emphasis on sustainability and inclusivity.
Big Tech + Energy | Workshop Stage
Day 1
Panel: Beyond Fintech: Finding & funding Moonshot startups
Startup + VC Festival |Main Stage
Exploring diverse opportunities and markets beyond fintech in Africa, emphasizing strategic approaches for investors.