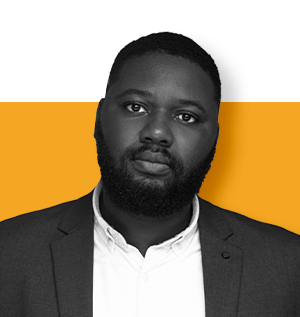 Tope Akinwummi
Country Manager, Uber Nigeria
Tope Akinwumi is the Country Manager for Uber Nigeria. In this role, Tope focuses on Uber's growth and expansion throughout Nigeria. He has been with Uber since February 2021 and previously worked as Head, Marketplace & Analytics at Kobo360 and Assistant Manager, Disruptive Innovation and Emerging Technology in PwC Nigeria.
Since joining Uber, Tope has launched UberMoto in Ibadan in an effort to increase product offerings available in the country but also expand into the low-cost segment of the Nigerian economy. Further to this, Tope has managed Uber's expansion into five new cities since his appointment. Tope is passionate about the positive technology disruption taking place in the African continent and is enthusiastic to play a part in its growth.
Tope obtained a B.Eng from the Federal University of Technology, Akure.
Day 2
Panel: The Future of Logistics in Africa
FOC/FI | Main Stage
A discourse on the state of logistics in Africa, the challenges and how innovators can build to address them.