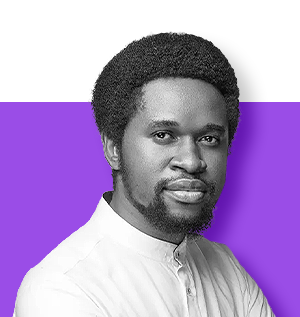 Uwem Uwemakpan
Head of Investments at Launch Africa VC Fund II
Uwem Uwemakpan is a seasoned ecosystem builder and investor, currently serving as the Head of Investments at Launch Africa VC Fund II. With an unwavering commitment to supporting early-stage startups, Uwem is at the forefront of driving entrepreneurship in Africa's dynamic business landscape.
Previously, Uwem played a pivotal role in the success of Ingressive Capital, where he led operations and investments. During his tenure, he oversaw the growth and impact of a $10m Fund I and $50m Fund II venture capital fund that has been instrumental in empowering the next generation of African innovators.
Before his time at Ingressive Capital, Uwem served as the Entrepreneurship Programme Manager and founding team member of The Tony Elumelu Foundation. In this role, he spearheaded the largest Pan-African Entrepreneurship Programme, a $100 million initiative that exceeded its 10-year goal of training, mentoring, and funding 10,000 entrepreneurs across Africa in just five years. Uwem's leadership and dedication to driving entrepreneurship have cemented his reputation as a dynamic and influential figure in the African startup community.
Today, as the Head of Investments at Launch Africa VC, Uwem continues to leverage his expertise and industry connections to build robust entrepreneurship ecosystems. He actively collaborates with renowned organizations such as Google, IBM Hyper Protect Accelerator, She Leads Africa, Startup Grind, and Techstars, amongst others to support and uplift African startups.
Day 1
Panel: Beyond Fintech: Finding & funding Moonshot startups
Startup + VC Festival |Main Stage
Exploring diverse opportunities and markets beyond fintech in Africa, emphasizing strategic approaches for investors.
Day 1
TC Battlefield - Finalist announcement