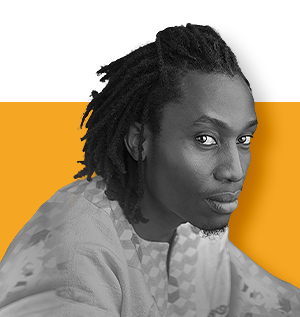 Victor Fatanmi
CEO, Fullgap
Victor Fatanmi (or simply, Fá) is a purpose-driven business leader who is leading the teams at FourthCanvas and Fullgap to elevate experiences and shape the future of work.
In 2015, Victor co-founded FourthCanvas — a design agency that has become an assembly of Africa's finest brand strategy and design minds. Powered by insights from this experience, he co-founded and leads the team at Fullgap, a tech startup building an operating system for freelancers (and anyone getting work done). He is constantly rediscovering and living out his own voice while helping other people and businesses — especially the 'underdogs' — find theirs.
Day 1
Masterclass: Building a Moonshot Brand
In his Masterclass, Victor Fatanmi will share tips and tricks for using the power of story-telling and branding to sell your business.
Startup Festival | Workshop stage